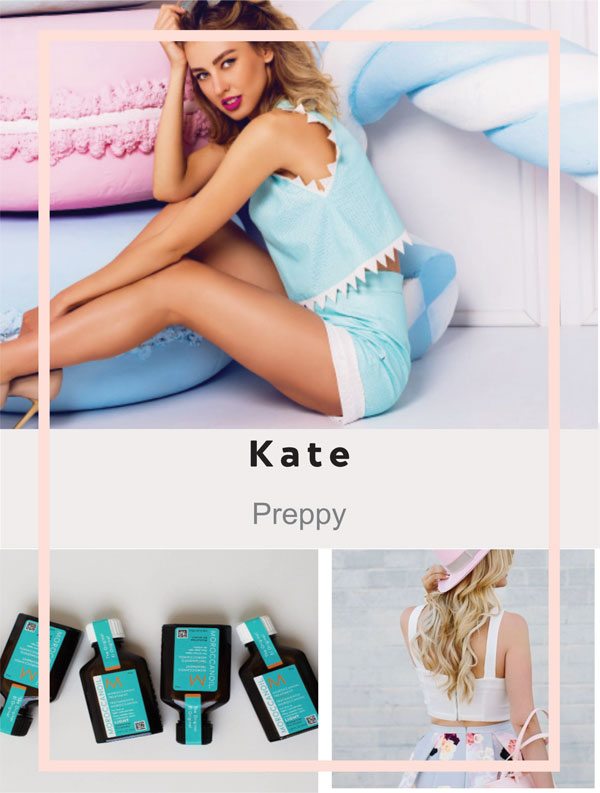 KATE: PREPPY
PROFILE: Kate is your typical preppy, girly-girl. She loves to dress herself up from her hairstyle to her cute fashion sense. She is polished in every aspect of her life.
HAIR TYPE: Thick and medium length.
HAIR STYLE: Kate loves creating cute style with her hair, whether it's a side duo, a simple braid or loose curls.